Tires are one of the most critical components on your Nissan sedan or SUV. These four rubber contact patches provide the grip and traction you rely on during all weather conditions, ensuring you get to where you're going safely. Acceleration, handling and braking can all be affected by the condition and type of tires on your vehicle. To that end, our Nissan dealership in Covington is happy to offer professional tire service to local drivers. We can repair flat tires fast and affordably, get you in for a quick tire rotation or even help you find the best new tires for your vehicle and lifestyle. To begin shopping for new car tires in Louisiana, visit our Nissan service department today.

How Long Should Tires Last?
The answer depends on a variety of factors, including your driving habits, the type of tire and local road conditions. The best tire manufacturers will readily share treadwear ratings, mileage warranties and other useful information as you compare new tires in Covington, which can help give you a sense of how long a set of tires may last. Regardless of mileage, we suggest planning to replace your tires once they exceed five or six years old, as dry rot may begin to set in and compromise the safety of the tire. If your tires are showing signs of dry rot -- which typically manifests as tire sidewall cracking -- please schedule Nissan service so that our technicians can take a closer look.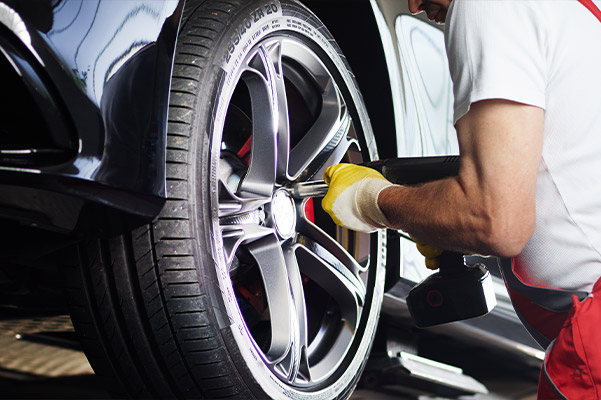 Should I Replace All Four Tires?
We recommend doing so if possible. A vehicle running four tires with the same tread pattern and wear levels will offer more confident handling in all conditions. When using tires of different types or tread depths on your Nissan in Louisiana, you may find that performance is compromised in certain situations, particularly during inclement weather. If you must purchase less than a full set of tires, we typically suggest buying two tires rather than just an individual one.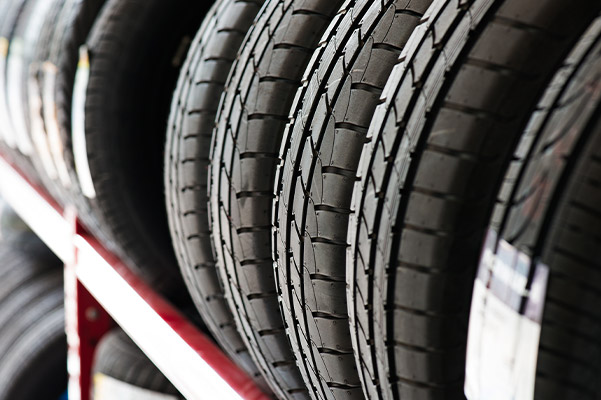 How Often Should I Rotate My Tires?
We suggest rotating Nissan tires every six months or 6,000 miles, whichever comes first. By keeping up with regular tire rotation intervals, you'll ensure even treadwear across all four tires. The benefit of this is twofold: you'll enjoy better handling thanks to the uniform wear patterns and elongate the life of your tires, allowing you to drive further before needing to buy new Nissan tires nearby. The easiest way to keep up with Nissan tire rotations in Covington? Timing them to occur with your routine Nissan oil changes.