Car Loan Interest Rates
Near Slidell, LA
At our Nissan dealership near Slidell, we are passionate about helping you make informed decisions when it comes to financing your dream Nissan Altima or Rogue SUV. Our auto sales team is committed to assisting you throughout the process and providing you with the necessary tools and knowledge so you can feel confident and comfortable when you buy or lease a new vehicle at our local Nissan dealer.
Our car loan interest rate FAQ page is designed to make securing an auto loan smooth and stress-free. Explore our interest rate frequently asked questions and learn about APRs, credit scores and how to apply for an auto loan in Louisiana, so you can make the right choice for your lifestyle.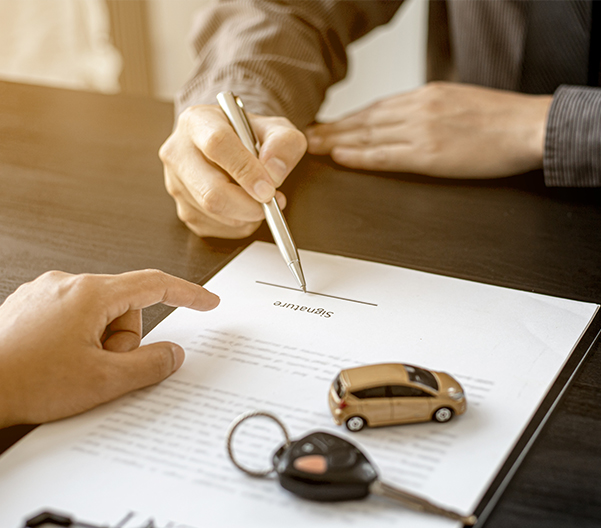 Car Loan Interest Rate Frequently Asked Questions
01

How do auto loans work?

Auto loans are a form of financial assistance that help you to buy a new or used Nissan by borrowing money from a lender and repaying it over a set period of time with interest. At our Louisiana Nissan dealer, we work closely with you to explore various loan options and find suitable rates and terms for your budget.
02

What's the average interest rate for car loans?

The average interest rate for car loans typically fluctuates based on several factors, including your credit score, the vehicle you're interested in and current economic conditions.
03

Do I need good credit to get approved for an auto loan?

Good credit is not always necessary to get approved for an auto loan. Our local Nissan dealership is happy to work with low credit scores and explore different financing options. Our Nissan financing professionals will work hard to help you find a solution that meets your needs regardless of your credit history.
04

Is there any way to lower the interest rate on my car loan?

Yes, you can lower your car loan interest rate by making a larger down payment and having a good credit history. This will prove to lenders that you are a low-risk borrower, which may result in a reduced interest rate.