Brakes don't just stop your car -- they represent your first line of defense in any evasive or emergency maneuver. The ability to stop safely and securely is perhaps the most critical element of automotive performance. That's why our Nissan dealership in Covington offers complete automotive brake service and repairs to Louisiana drivers. Whatever you drive -- be it a Nissan or another make and model -- you can trust our Nissan service technicians with repairs ranging from new brake pad installation to replacement of parts like the master cylinder or ABS module. Your brakes should slow you down, but don't let them put the halt on your adventures -- make sure they're working as intended by stopping by our local brake repair shop today.

How Much Do Brake Pads Cost to Replace?
Brake pad replacements are one of the more affordable car repairs out there thanks to the low cost of new pads. Exact prices will vary due to several factors, including the type of brake pad you're looking to purchase and the different labor rates of nearby brake repair shops in Covington. To help keep Nissan brake pad replacements within reach of as many customers as possible, we frequently offer Nissan service specials such as brake pad coupons and other savings opportunities. If you're looking for low-cost, high-quality brake service in Louisiana, give us a call.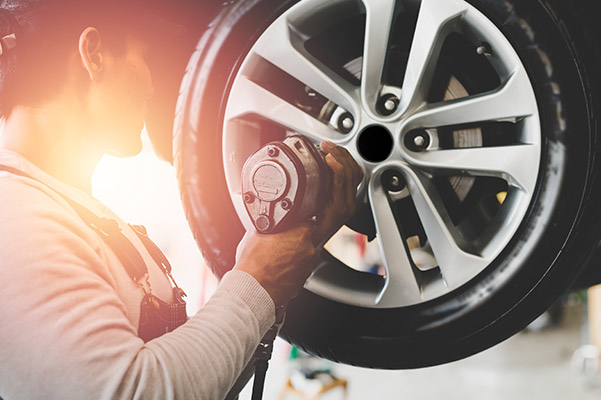 Should I Replace Brake Pads & Rotors at the Same Time?
Today's automotive service professionals recommend it. Though pads take the brunt of the wear when stopping your vehicle, their repeated contact with the rotors will, over time, score and pockmark the originally flush rotor surface. When new brake pads engage with worn, uneven rotors, it may result in uneven stopping performance. If you choose to forgo buying new Nissan brake rotors, be sure to have the original units resurfaced -- in other words, smoothing out the used rotor using specialized equipment -- prior to having fresh pads installed at our nearby Nissan dealership. For more information on replacing vs. resurfacing brake rotors, please reach out to our service department.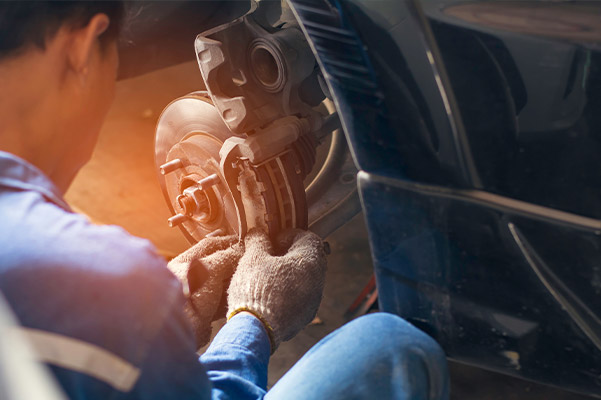 How Do I Know If I Need Nissan Brake Service?
Any kind of abnormal braking performance should be a clear indicator that's it's time to schedule Nissan brake repairs in Covington. When working as intended, applying your brakes should result in a smooth, linear and quiet stop. As you depress the pedal, it should remain relatively firm, and its travel shouldn't be excessive. Common symptoms of bad brakes may include:
Squealing or screeching during brake pedal application
Steering wheel pulsates or vibrates when stopping
Excessive pedal travel, such as brake pedal extending to floor when depressed
Vehicle notably pulling to one side during braking