Whether you're sweltering during the hottest Louisiana days or suffering through the worst local cold spells, it's imperative that your car starts reliably every time. That requires a quality car battery that has the right cranking power and heavy-duty performance to withstand even the most extreme conditions. Not sure how to sift through the many car batteries for sale at your local auto parts store? Just visit our Nissan dealership in Covington, where our team can share the different specs, features and other distinguishing characteristics of the most popular Nissan battery options. With a diverse range of new car batteries available at our Nissan parts center, we can quickly find the choice that's right for you.

How Often Should a Car Battery Be Replaced?
Car batteries typically offer consistently reliable performance for at least three or so years, then begin to slowly degrade until eventually lacking sufficient power to start your car. The exact timeline of this process can vary considerably based on several factors, including weather conditions, the battery itself and how frequently you drive your Nissan in Covington. In order to not get caught off guard by a weak battery, our local Nissan service center suggests having your battery tested annually once it's three years old. By tracking a battery's condition as it ages, you'll be able to get the most life out of your car battery.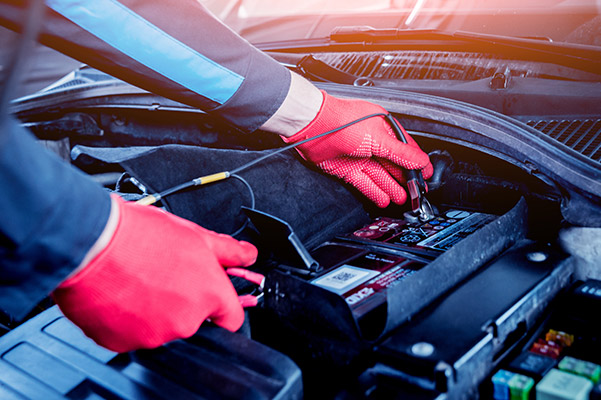 How Can You Tell When a Car Battery Is Going Bad?
There are a few telltale signs of a bad car battery. If your vehicle is exhibiting any of the following symptoms, it may be time to schedule Nissan service and buy a new car battery in Covington:
Your vehicle is taking longer to crank over and start
Frequent no-start conditions that require a jump start
Visible signs of corrosion or leakage
The battery smells of rotten eggs, indicating sulfuric acid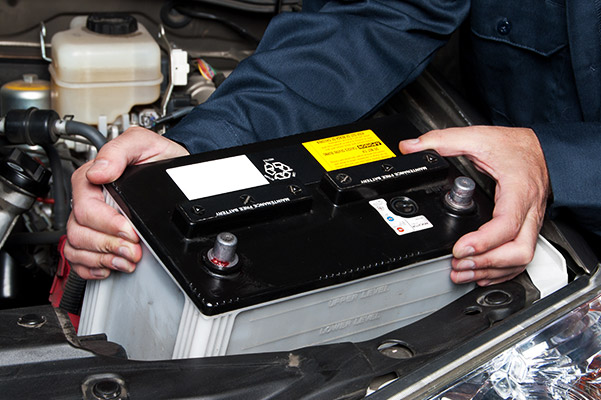 What Are the Three Different Types of Car Batteries?
There are three types of automotive batteries in widespread use in today's cars: lead acid, absorbent glass mat (AGM) and enhanced flooded batteries (EFB). Lead acid batteries are the traditional choice. AGM batteries feature a different type of battery construction that helps contribute to their longer cycle life than typical lead-acid batteries. The EFB design, meanwhile, splits the difference between these two options by pairing traditional manufacturing attributes with optimized performance. To ensure you buy the right Nissan battery for your needs, please visit our nearby Nissan dealership and speak with our car battery specialists.