Electric SUVs are hitting the market in droves these days -- yet the 2023 Nissan ARIYA has no trouble standing out in this diverse sea of competition. With a sleek design, an impressive stats sheet and a long list of trims and options to choose from, Nissan has clearly entered the electric SUV market swinging for the fences. Just to further showcase the impressiveness of the new ARIYA, we've pitted this electric Nissan against the 2022 Ford Mustang Mach-E. In our 2023 Nissan ARIYA vs. 2022 Ford Mustang Mach-E comparison, it becomes clear just how enticing the EV Nissan really is. Ready to submit your ARIYA preorder? Just talk to our Covington Nissan dealer for details.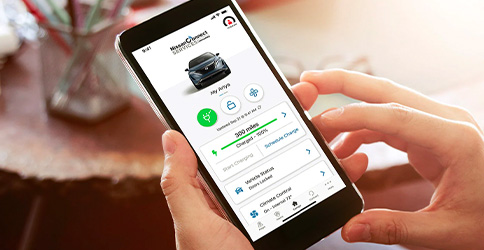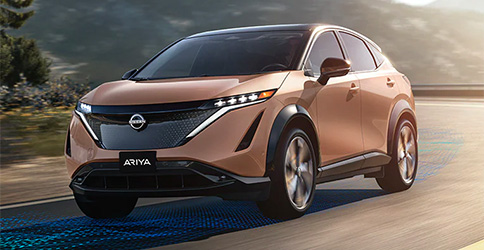 2023 Nissan ARIYA Specs Compared
The new Nissan ARIYA is no ordinary SUV, and the base trim lets Louisiana EV fans travel up to 304 miles on a single charge. Can you expect to top 300 miles in the base Mustang Mach-E? Don't plan on it, as the most affordable Mustang Mach-E trim can only muster 247 miles of range. The Nissan manages to offer such a competitive range right out of the gate thanks to the base model's 91 kWh battery, which is significantly larger than the 70-kWh unit used in the base Mustang Mach-E. By offering the most impressive powertrain specs on the most affordable models, Nissan has turned the ARIYA EV into one of the most formidable new electric vehicles for sale in Covington.
| Features | 2023 Nissan ARIYA | 2022 Ford Mustang Mach-E |
| --- | --- | --- |
| Standard Battery Size (kWh) | 91 | 70 |
| Standard Range (Miles) | 304 | 247 |
| AWD System | e-4ORCE | eAWD |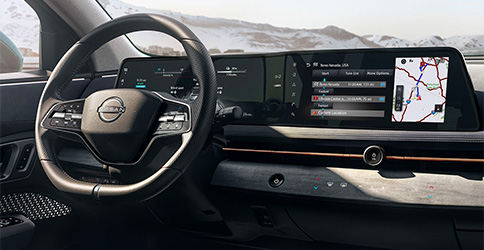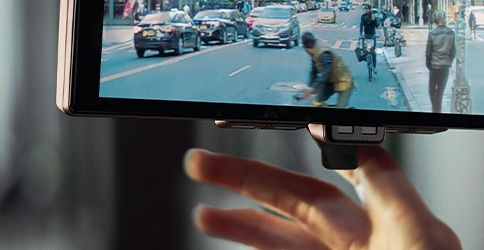 Compare Nissan ARIYA Interior & Safety Features
The new Nissan ARIYA interior combines futuristic design with technological advancements and excellent ergonomics. The result? The perfect blend of comfortable and cutting-edge. Topping the list of exciting ARIYA technologies is the hands-free ProPILOT Assist 2.0 system, which enables you to take your hands off the wheel and feet off the pedals during select single-lane highway driving instances. Nissan also leads the way with its cabin amenities, such as the ARIYA 12.3-inch Advanced Drive-Assist Display™. This system measures over two inches larger than the 10.2-inch Digital Cluster found in the Mustang Mach-E.
| Features | 2023 Nissan ARIYA | 2022 Ford Mustang Mach-E |
| --- | --- | --- |
| Digital Instrument Cluster Size (in.) | 12.3 | 10.2 |
| Hands-Free Highway Driving System | Nissan ProPILOT Assist 2.0 | Ford BlueCruise |
| Standard Safety Suite | Nissan ProPILOT Assist with Navi-Link | Ford Co-Pilot360™ 2.0 |