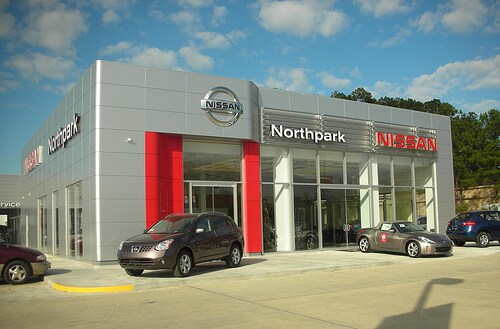 Our Mission:
To provide quality service to

each and every customer.

We recognize that through consistently exceeding the satisfaction of present and prospective customers we achieve our long-range objectives of growth and prosperity. Our success in these endeavors is built on the skills and efforts made by each Northpark Nissan employee who maintains Northpark's reputation in the community for quality, integrity, and exceptional service.
Eddie Tourelle's Northpark Nissan has been loyally serving the Northshore communities of New Orleans, Louisiana and its surrounding areas for over 20 years. Our dedication to customer satisfaction and prompt service has attracted customers from across the South. Northpark Nissan has been recognized in this effort by Nissan time and time again for this commitment to our customers. Only a select group of the best Nissan dealers in the country receive such recognition!

Every day, Northpark Nissan personifies the principles and vision for Nissan North America. This commitment is to provide customers with outstanding ownership experience. Starting from the first communication with the customer, to the showroom, and through every element of the dealership, we put Nissan owners first and foremost.

We at Northpark Nissan believe that giving you the best price, best service, and overall best buying experience will welcome you to the always expanding Northpark Nissan family! When you buy at Northpark Nissan you can be sure there are no hidden charges and we will work diligently to get you into the vehicle you want at a price that fits your budget. With over 300 new Nissans in stock, we know we have the right one waiting for you!