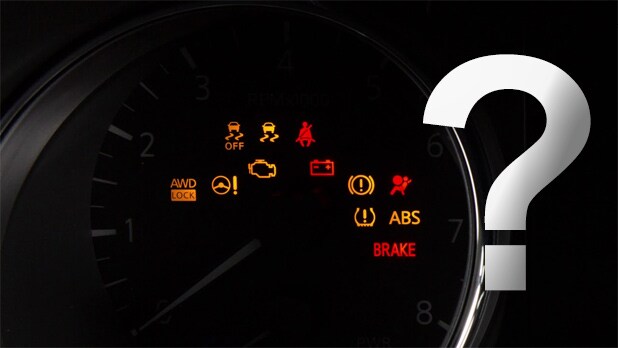 Have one of your dashboard warning lights turn on in your Nissan can be frustrating, but if you aren't sure what the dashboard light means or what it's trying to tell you, it can be downright scary. Our team here at Matt Castrucci Nissan never wants you to feel overwhelmed, so we've put together a list of Nissan's most common dashboard lights and what they mean. So before you panic, take a look at the chart below to determine what your dashboard light means!
Nissan dashboard lights symbols and meanings
One of the best ways to tell if the warning light that illuminates requires immediate attention or not is to look at the color of the warning light. The most serious warning lights will illuminate in red, telling you that your Nissan is in need of some attention from a certified Nissan service center. If the dashboard light that illuminates is yellow or green, the light may mean that a system (such as cruise control or high beams) is on or that there is an issue, though it doesn't necessarily require immediate attention. 
Take a look below at some of Nissan's most common dashboard warning lights, and remember that indicator lights on your specific Nissan may vary based on model, trim level and equipment.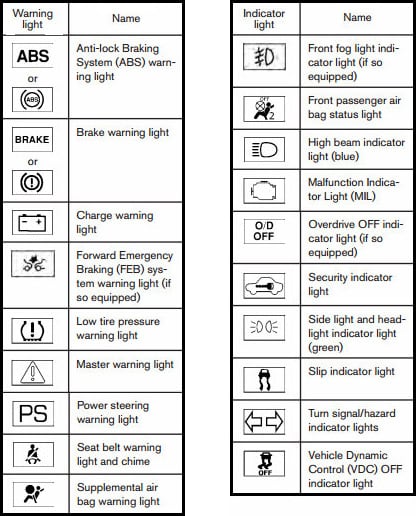 If there's a dashboard warning light illuminated on your Nissan and you aren't sure what it means, feel free to give our team a call at Northpark Nissan: (985) 893-0079. If one of your dashboard warning lights illuminates and you need to bring it in for an inspection or repair, schedule a service appointment online or stop right in and see us at our location in Covington!