If you're searching for a tough truck to tackle every jobsite and weekend adventure, look no further than the new 2021 Nissan TITAN, for sale at our Nissan dealership near New Orleans, LA. From the comfortable Nissan TITAN interior to its sleek exterior design, each aspect of the new Titan truck is set to impress. Wondering how the 2021 Nissan TITAN compares to competitors like the 2021 Toyota Tundra and 2021 Ford F-150? Stop by our Covington Nissan dealership to take a test-drive and see what sets this new Nissan pickup apart from its competitors!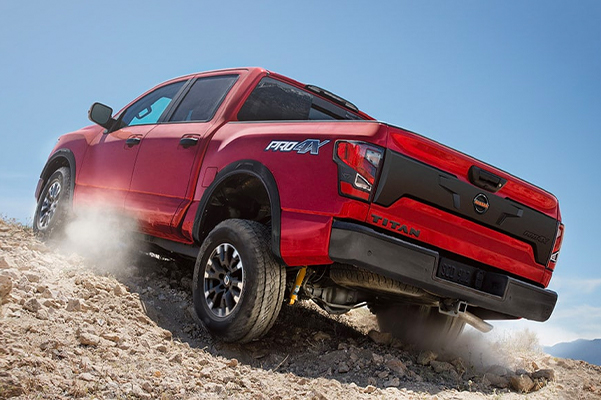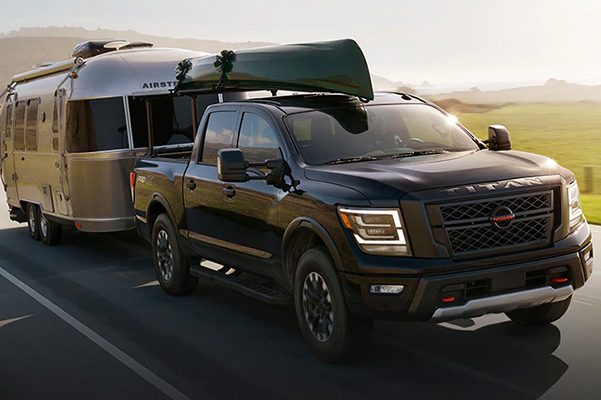 2021 Nissan TITAN Specs vs. the Competition
When you buy or lease a 2021 Nissan TITAN near New Orleans, LA, a potent powertrain will be at your disposal. Every new Titan truck comes equipped with a 5.6-liter V8 engine that offers a stellar 400 horsepower and 413 pound-feet of torque. Whereas the 2021 Tundra and F-150 offer less engine capabilities, making you look elsewhere when you need a pickup with as much grit as the new Nissan TITAN. As if that wasn't enough, all new Titan models feature a 9-speed automatic transmission that's a perfect complement to the powerful V8 engine. Now, next time you're towing 10,000 pounds of trailer weight through New Orleans, you'll be glad to be behind the wheel of the 2021 Nissan TITAN.
| Features | 2021 Nissan Titan | 2021 Toyota Tundra | 2021 Ford F-150 |
| --- | --- | --- | --- |
| Engine | 5.6-liter V8 | 5.7-liter V8 | 3.3-liter V6 |
| Horsepower | 400 | 381 | 290 |
| Torque (lb.-ft.) | 413 | 401 | 265 |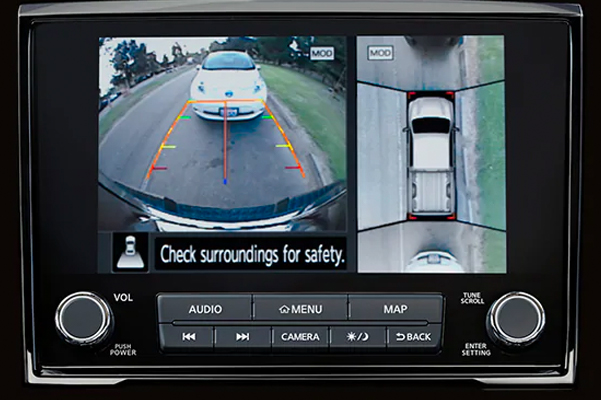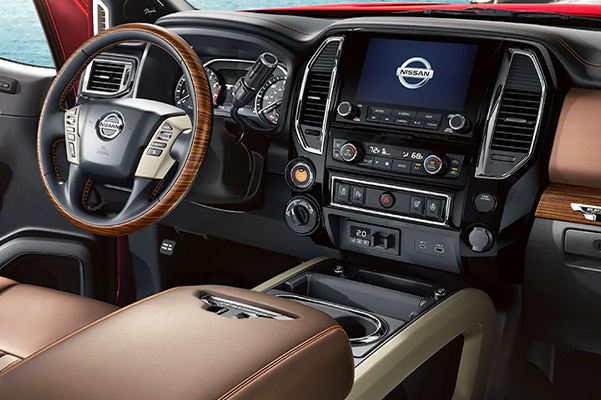 2021 Nissan TITAN Safety Technologies and Warranty
Begin a new Nissan TITAN lease in Covington, LA, and get a new truck that's safer than the competing Tundra and F-150 models. In fact, the new Tundra and F-150 pales in comparison to the 2021 Nissan TITAN pickup, as this Nissan truck also includes America's Best Truck Warranty. That results in up to two more years and 64,000 miles in added coverage vs. the competition. The new TITAN also offers standard safety technologies like Intelligent Forward Collision Warning and Blind Sport Warning, helping you better navigate Louisiana roadways.
| Features | 2021 Nissan Titan | 2021 Toyota Tundra | 2021 Ford F-150 |
| --- | --- | --- | --- |
| Intelligent Forward Collison Warning | Standard | N/A | N/A |
| Blind Spot Warning | Standard | Available | Available |
| Rear Automatic Braking | Standard | N/A | N/A |
| Basic Warranty | 5-year/100,000 miles | 3-year/36,000 miles | 3-year/36,000 miles |