Enjoy defined styling and exceptional fuel efficiency when you drive the new 2021 Nissan Altima sedan. Stop by our Nissan dealership near Kenner, LA, today to take a seat in the new Altima interior and bask in its comfort and high-tech amenities. And while you're at it, take a new Altima test-drive to experience its performance capabilities. Curious about how the 2021 Altima compares to competing sedans like the 2021 Honda Accord and new Toyota Camry? Visit Eddie Tourelle's Northpark Nissan to receive a detailed Nissan Altima review and comparison.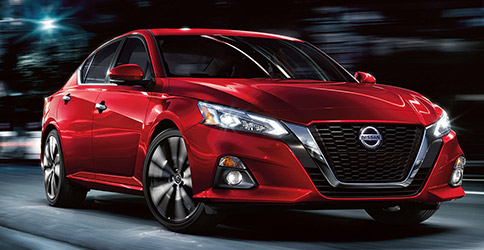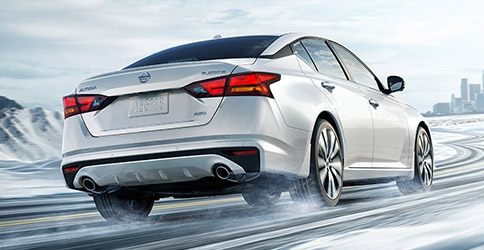 2021 Nissan Altima Price Comparison
If you're on the lookout for a new car that combines superior performance with premium amenities at a great value, then look no further than the 2021 Nissan Altima, for sale near Kenner, LA. The starting 2021 Altima price is lower than the 2021 Accord and Camry, all while still offering the advanced technologies and features that you desire in a new Nissan sedan. Hurry over to our Louisiana Nissan dealership nearby to talk numbers with a member of our sales team, and to take advantage of our 2021 Altima specials and incentives.
| Features | 2021 Nissan Altima | 2021 Honda Accord | 2021 Toyota Camry |
| --- | --- | --- | --- |
| MSRP | $24,350 | $24,970 | $24,970 |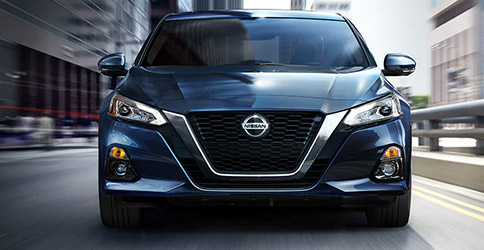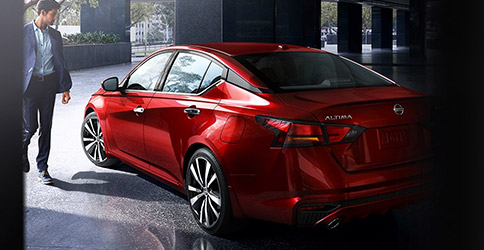 2021 Nissan Altima Specs vs. the Competition
When you pair power and fuel efficiency, you end up with the one and only 2021 Nissan Altima. The new Altima sedan delivers the smooth ride that Covington Nissan drivers love, especially when you cruise along the coast through southern Louisiana. If you're wondering about the 2021 Altima mpg ratings, you'll be pleased to know that the new Nissan Altima boasts up to 39 highway mpg. And because the 2021 Altima engine can generate up to 248 horsepower and 273 pound-feet of torque, you'll have all the power you need to confidently take on whatever lies ahead. That's greater horsepower than the 2021 Honda Accord, and more torque than both the 2021 Toyota Camry and Honda Accord!
| Features | 2021 Nissan Altima | 2021 Honda Accord | 2021 Toyota Camry |
| --- | --- | --- | --- |
| Max Horsepower | 248 | 192 | 301 |
| Max Torque (lb.-ft.) | 273 | 192 | 267 |
| Highway MPG | 39 | 38 | 39 |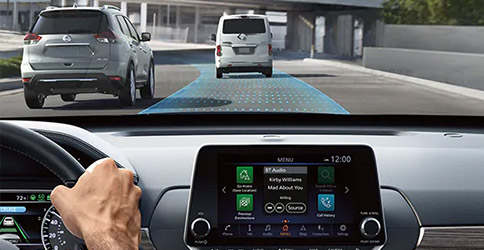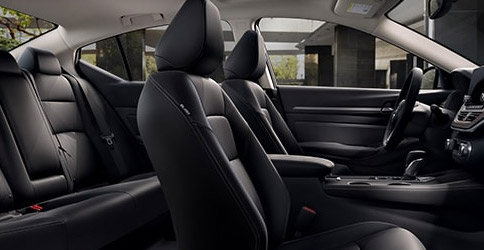 Compare 2021 Nissan Altima Interior & Technologies
Choose to drive with enhanced comfort and peace of mind when you buy or lease a 2021 Nissan Altima. Start your mornings with a cup of coffee and start the engine of the new Altima from the comfort of your kitchen thanks to standard remote key start -- a feature that you'll pay more for on the 2021 Camry. Then take a seat in the class-exclusive Zero Gravity Seats that give you continuous support whenever you're behind the wheel -- comfort that outshines the Accord and Camry -- and enjoy 43.8-inches of front legroom.
| Features | 2021 Nissan Altima | 2021 Honda Accord | 2021 Toyota Camry |
| --- | --- | --- | --- |
| Remote Key Start | Standard | N/A | Available |
| Zero Gravity Seats | Standard | N/A | N/A |
| Front Legroom (in.) | 43.8 | 42.3 | 42.1 |
| 60/40 Split Fold-down Rear Seatbacks | Standard | Available | Standard |